May 25th Intro to Summer of success and what I expect them to do each day.
Devotional-teaching kids to
be teachable
May 26th-Bugs Theme
Devotional-John 14:15 "If ye love me," said our Savior, "keep my commandments"
spirituality 4 kids
Heavenly Father will always be there to help
Skill- Went over morning routine and the kids all pretended to do each thing. We decided it would be good to write down what they need to do each morning. I think I will have one of the kids do it! ;)
Writing- What would you like to do this summer? This week?
Activity-
Flip beetle math
Safety lesson: Stranger danger
I want my kids to feel safe but to be prepared if something happens. Plus I have had threats of running away. I know they are just like " I hate you" threats but I want them to know how serious it is. I got a little emotional over this one! Where are the face book stickers to show my emotion?
The kids kept a tally of how many times the beetle landed on its feet or back. We added the total and found thee mean, median and mode.
Later my son had a 7 up can and said "Only kids 7 or up can have this right mom?"
He wanted to know why it was called 7 up. There is no known reason. It was called .The theory is that it contained 7 ingredients: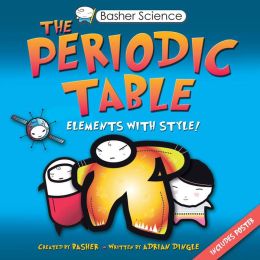 My son got this book for his birthday so I guess that sparked an interest in what was in 7 up. Back in the day it actually had lithium in it! We looked it up in this book
His curiosity continued as we looked up what happens to magnesium when it reacts with oxygen. It is too bad we couldn't do this experiment today. We just kept looking up experiments.
My oldest kids have both read 3 hours. I made a reward chart for 2hrs, 4,8, and 10! So far so good!
For my youngest 2 we are working on ABC's and numbers. Below is what we are using mainly!
Tomorrow: We will be doing more with bugs and going to the library.Let Summer begin!!!